Sierra




For over 60 years Sierra Bullets has been dedicated to the manufacture of the most accurate bullets in the world. This commitment to performance has established a "Tradition of Precision" for which Sierra is known throughout the world.


Sierra, The Bulletsmiths
1400 West Henry Street
Sedalia, MO -- 65301
Voice (816) 827-6300, Fax (816) 827-4999
Tech-Line 1-800-223-8799
Web Site: Sierra Bullets
E-mail sierra@sierrabullets.com



Berry's Mfg. Co.


Berry's MFG., Inc.



Berry's Manufacturing has been a family owned business for over 40 years. When you choose Berry's Manufacturing, you choose a business which has exceptional quality, friendly service and a wide selection of products.


401 North 3050 East
St. George, Utah 84790
Voice -1-800-269-7373, 1-360-297-3292, FAX 1-360-297-2691
email: sales@berrysmfg.com
Web Site: Berry's
Hardcast Bullets


Hardcast Enterprises, Inc.
Office: 23128 Wildwood Road
Box 96 Newhall, CA 91321
Voice - (805) 723-6700, Fax (805) 723-5250
Mfg: 42525 5th Street East
Lancaster, CA 93535
Voice - (805) 259-4796, Fax (805) 259-2855
email: hardcast@earthlink.net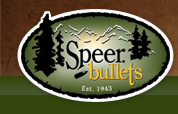 Speer




SpeerŪ Bullets is the leader in innovative bullet technology. We offer affordable solutions for every type of bullet. Before you get started on your next reloading project, make sure you visit our safety information section. And, if you have questions about bullets or have general reloading inquiries, take a look at our Frequently Asked Questions for expert answers from the reloading gurus at Speer. So, whether you're a veteran shooter or a new handloader - we're here to help you get started.


Speer (Div. of BLOUNT, Inc.)
2299 Snake River Ave.
P.O. Box 856
Lewiston, ID -- 83501
Voice (800) 627-3640
Speer Bullets, RCBS Reloading Equipment, CCI Primers, Outers, Weaver Scopes are all a part of BLOUNT, Inc.
Web Site:Speer




Hornady





Accurate. Deadly. Dependable.
EXCELLENCE:
Hornady has been an industry leader in bullet design and innovation since 1949. "Ten Bullets Through One Hole" was the philosophy adopted by the company's founder, Mr. Joyce Hornady, and continues right through today. Consistent quality, accuracy and performance are, and always will be the hallmarks of all Hornady products.
QUALITY CONTROL:
We oversee each aspect of production to insure that every bullet meets our stringent quality assurance criteria. With our own high-tech underground test facility, complete with top-of-the-line test equipment, we constantly test everything we make. We're obsessed with providing the best performance from every single bullet we design.
VARIETY:
Our impressive product line includes over 300 bullets, ranging from 17 caliber all the way up to the spectacular 50 caliber AMAX bullet for the 50 BMG. We are always working to originate the next technological innovation and we thoroughly enjoy what we do. From prairie dogs to dangerous game, we have the perfect bullet to meet every hunting and shooting need.


Hornady Manufacturing Company
3625 West Old Potash Hwy
Grand Island, NE 68803
USA
Phone: 1-800-338-3220 Tech Line
Phone: 308-382-1390
Fax: 308-382-5761
Business Hours
Monday-Thursday 8 a.m. to 5 p.m.
Friday 8 a.m. to 4:30 p.m.
Central Time

email: webmaster@hornady.com
E-mail:shornady@aol.com
Web Site: http://www.hornady.com/
Hornady has a catalog that is free for the asking. You can reach them at their toll free number.
Hornady also has a line of reloading presses, tools, dies and other components. Their catalog shows it all, including loaded factory ammo.




Nosler




Handloaders have enjoyed using Nosler bullets to custom tailor their ammunition for over 60 years. The accuracy and dependability that can be achieved through reloading ammunition by hand is almost unbelievable.



Nosler Bullets, Inc.
P.O. Box 671
Bend, OR -- 97709
Voice (800) 888-3921, Fax (541)388-4667
Customer Service (800) 285-3701
Web Site: Nosler Bullets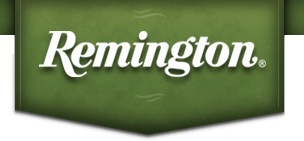 Remington Arms


Remington


Whether you're at your bench working on shells or cartridges, you'll want to use Remington reloading components. We offer industry-leading products that have changed the way sportsmen think of reloading. For shotgunners, our Premier STS primers offer more uniform velocities, while our shotshell wads improve patterns and produce more reliable gas sealing. In centerfire, our Kleanbore primers are renowned for their reliable uniformity, and Remington cartridge brass are widely hailed as the longest-lasting, most easily formed available. So whether you're at the range, on the sporting clays course or in the field, use Remington reloading components. They just might turn your good day into a perfect one.


Consumer Info: (800) 243-9700
Arms Service Parts and Repairs: (315) 895-3200
Custom Shop: (315) 895-3288
Web Site:Remington

Remington has a HUGE catalog of Firearms (Muzzle Loader and Conventional) and accessories,
Ammunition and bullets and all kinds of accessories.


Winchester/Olin Corporation
East Alson, Illinois - - 62024
Web Site:Winchester
Winchester has a very complete free catalog of their Loaded ammunition, brass, powder, bullets, primers, and other reloading components for rifle, handgun and shotgun. Regarding their bullets, Winchester says: "Winchester Supreme, Fail Safe rifle and Super-X Silvertip handgun bullets are available in popular calibers and bullet weights to achieve the same high-performance, on target results delivered by the factory loads."





Barnes


Barnes Bullets, Inc. P.O. Box 215
American Fork, Utah 84003 Voice 1-888-BARNES-X, FAX 1-801-756-2465
E-mail: bbullets@itsnet.com
Barnes Bullets Inc.
Have a selection of special types of bullets, mostly jacketed.
Check out their web site and the info they have on it.





Rainier Ballistics


Rainier Ballistics Corporation
4500 15th Street East
Tacoma, WA -- 98424
Voice - (800) 638-8722, Fax (206) 922-7854
Web Site:Rainier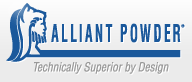 Alliant Powders


Every container of Alliant smokeless powder is backed by a century of manufacturing experience and the most exacting quality control procedures in the industry. We check and control chemical composition, the shape and size of powder grains, even the propellants' density and porosity. We send samples of every batch to our ballistics lab, testing for burning speed, among other things. Then, after blending batches together for exactly the right ballistic characterisitics, we use our advanced computerized equipment to test again.


Web Site


Accurate Powders


Accurate Powders is an American company that definitely lives up to its name. Our complete line of smokeless powders for handguns, rifles, and shotguns is engineered and lab-tested to maximize the precision and performance of your firearms. We bring the best ballistic technicians and the highest quality components together to assure that every gun is better served with Accurate Powders.


Web Site


IMR Powders


IMR truly represents Legendary powders the IMR powders we reload today had their DNA established over 200 years ago. From World Wars I and II, to 1,000 yard benchrest competition, to your deer stand, IMR Legendary Powders are the standard all others attempt to follow.


Web Site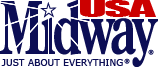 Midway SReloading Supplies
Web Site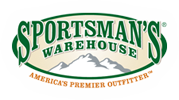 Sportsman's Warehouse
Web Site



Cabela,s
Web Site



Widener's Reloading Supplies
Web Site


Dillon's Precision
Web Site


Lee precision
Web Site


Mec Reloaders
Web Site

RCBS - Precisioneered Shooting Products
Web Site