The Most Complete Ballistic-Reloading Software Package Available Today!




For your protection and Peace of Mind Ballistic Basics 14 downloads
are now available from my Secured Cloud Server!

To Download you trial now click one of the Download Buttons below.




Current Version 14.0.130 (Updated JAN 2021)


The setup file must be run in normal mode. If prompted by your anti-virus software do not select
to run in the SandBox or any protected area. (Select Run Normally)

*Please note the Anti-Piracy Software that I use to protect my application can cause some Anti-Virus
Programs to detect an application high jack attempt or may block the software for suspicious activity.
If prompted allow the software to run 'Normally'or create an exception for Ballistic Basics.exe.
Example shown of Avast warning...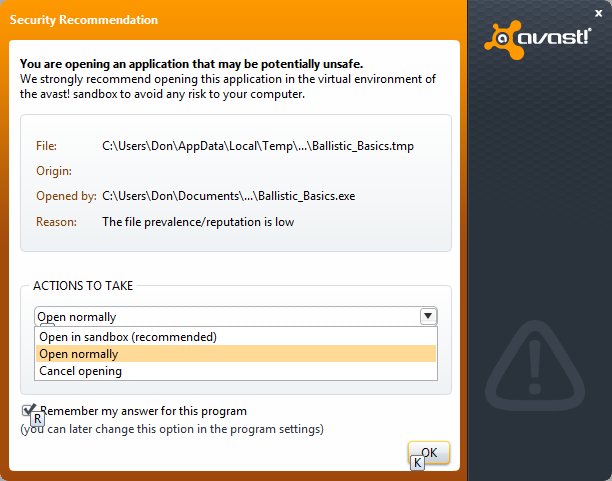 Thank You for Trying Ballistic Basics.

You may close this window after the download begins.

Home Page